Brunch & Cake: An Instagram Foodie's dream
There's a saying that people first eat with their eyes. Well, Brunch & Cake totally gets that. This restaurant serves one of the best brunch menus in town, from 8:30am to 10pm. Every dish at this place is like a work of gastronomic art. Try the "huevos benedict" served with turkey on sweet waffle base, the perfect combo of savory and sweet. And also, don't forget to order a piece of red velvet cake in the end. Just awesome!
Address: Carrer d'Enric Granados, 19 (that's our favorite! there are five more scattered around the city)
Pay a visit to MACBA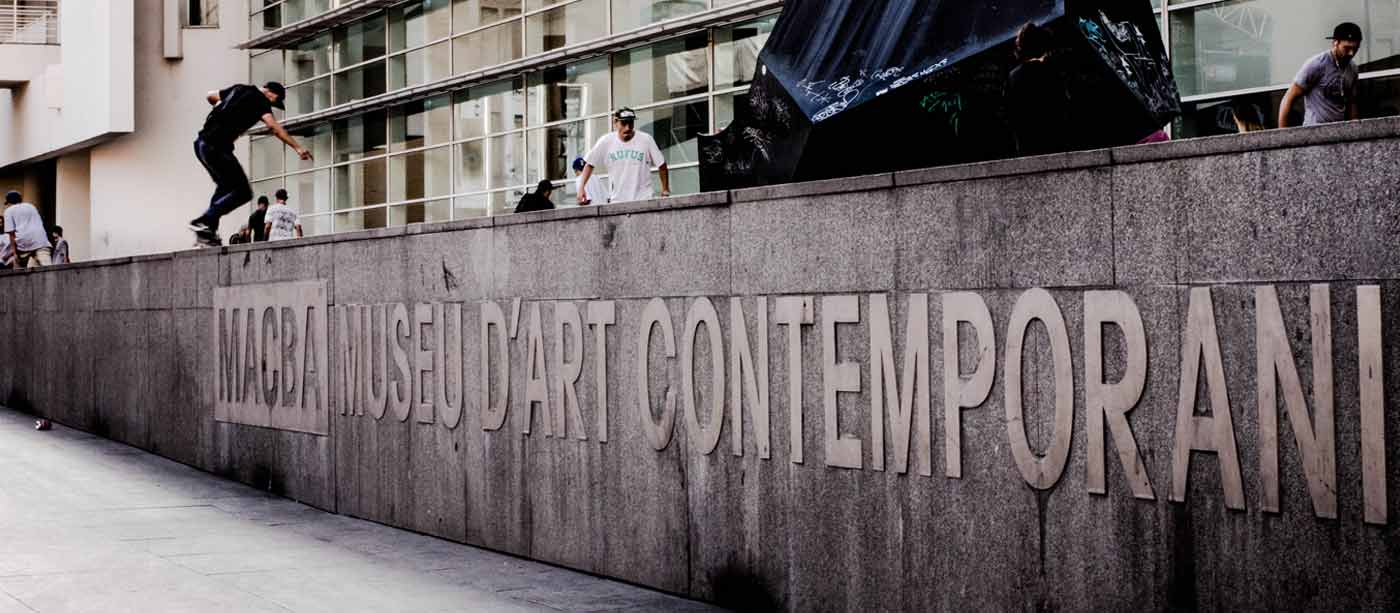 MACBA museum is the place for contemporary art. In the center of Barcelona's historic old town you will find more than 20.000 square meters of contemporary creativity. After your visit grab a beer (or two) at the bar Horiginal (Address: Ferlandina, 29) or if you get hungry grab a bite at Fidel Bar (Address: Ferlandina, 24). Both are a bit dusty but right to diversify your refined experience. Admission ticket: 10 €
The Lime house bar: for Mojito & Gin Lovers

The Lime House specializes in delicious Mojitos (4€) and a wealth of home-made gin. A gin menu is to die for (please, make it figurative only!) The spirit collection is vast and contains many, many weird and wonderful infused flavors. Good food, friendly staff and best (and strongest!) mojitos you'll ever have. Plus, you are always guaranteed to meet interesting people in there and it's always best to get rid of the language barrier at the bar 😉  Find it here: Carrer dels Carders, 31
LEM Festival: music with no boundaries
Throughout a month of October the district of Gracia embraces a festival of multimedia art and experimental music.  It mostly covers electronica, but also includes jazz and rock. Concerts are mainly free. Let the rhythm of music that has no format and boundaries let you float. You will find it in Gràcia, at 17 various venues.
Find more info here: https://lemfestival.files.wordpress.com/2017/10/graella_lem-2017_b.jpg
Mercat de Mercats: yummy socializing
This weekend the annual Market of the Markets takes place in Barcelona. There you'll have a chance to see and try  everything that Barcelona's municipal markets offer such as fresh, colorful and scrumptious goods, both sweet and savory. Top chefs are often on hand as well, so you won't stay hungry. The market takes place on Plaza Nova (the one in front of Barcelona Cathedral).
Montjuic park
If you fancy a day's walk through a park and gardens, Montjuic could be quite appealing.  The coolest way to get there is a cable car! The view is just breathtaking! Though you can also get there on foot or by Funicular. Visit the Botanical Garden,wander around the Olympic Stadium,drop by the Miró Foundation on your way down. You can also explore  restaurants where you can float above the city while enjoying a delicious nibble. Plan forward you visit to the restaurant though, the majority need reservation.
Enjoy your week!
Yours,
FreeDa