Blues Jam Session at Harlem
A perfect way to spend a chilly evening in Barcelona is to surround yourself with warm sounds of jazz and blues.
On the December, 5 Harlem Jazz Club hosts the Blues Jam Session worth seeing and listening.
The singer and composer Hernán Senra, known as "El Chino" one of the most active and high-quality bluesmen, leads the session, Rod Deville plays the double bass, and Giggs Nother is on the drums. The concert starts at 10:30 pm and costs 7 €.
The address is Carrer de la Comtessa de Sobradiel, 8.
If you can't make it this time, check their program, Harlem is a really nice place for a good old live session.
Karaoke at George Payne
If you are one of those attracted by noisy Irish pubs, with all these club sandwiches, beer and noisy expats all over the place, you should check George Payne Irish Pub. To make the place even noisier, they host karaoke nights every Thursday and Sunday! You pick a song and wait for your turn; in the meantime, you get to enjoy a few drinks and suffer from squeals of the neighboring table. It starts at 20:30 and around 22:00 it gets crowded.
You might also be interested in offers the guys organize such as the Blackout Platter (20 € for Sangria, shots & sex on the
beach) or "buy one lunch get one for free" on weekdays from 1 pm to 5 pm. Drop by the place to shout songs to karaoke and flock to an international crowd. The address is Placa Urquinaona, 5
Self- indulgence at Bubo
In these cold-cold days, self-pampering is a must! Check out a pretty spot we found to indulge in your sweet desires.
Bubo is a unique patisserie shop in El Born, which offers one of a kind pastries, chocolates, and sweets. The idea of the owner was to create a place where sweets are sold like jewelry, and you can tell by the interior design and the refined products that the guy has achieved the goal.
We recommend the "Gianduja" and the "Loreak Babylon". But don't limit yourself with them. Bubo has a lot to offer to satisfy your desires for sweets. The address is Caputxes, 10.
Hand to God at Almeria Teater

If you are searching for an interesting and funny way to improve your English, or just do something different from your routine, here is something you might like.
A 100 min American play by Robert Askins named "Hand to God", which explores morals, good and evil, faith and the filthy mind of a twisted puppet.  A nonsense story of a family, where good and bad  has no clear line, should  make you laugh a lot. The play is a bit chaotic and controversial, but if you like this genre you should drop by.  The address is Sant Lluís, 64
You can watch the play until December, 10 at 8 pm (on Sunday at 6 pm). Get your tickets and read more info here.
Estació Disseny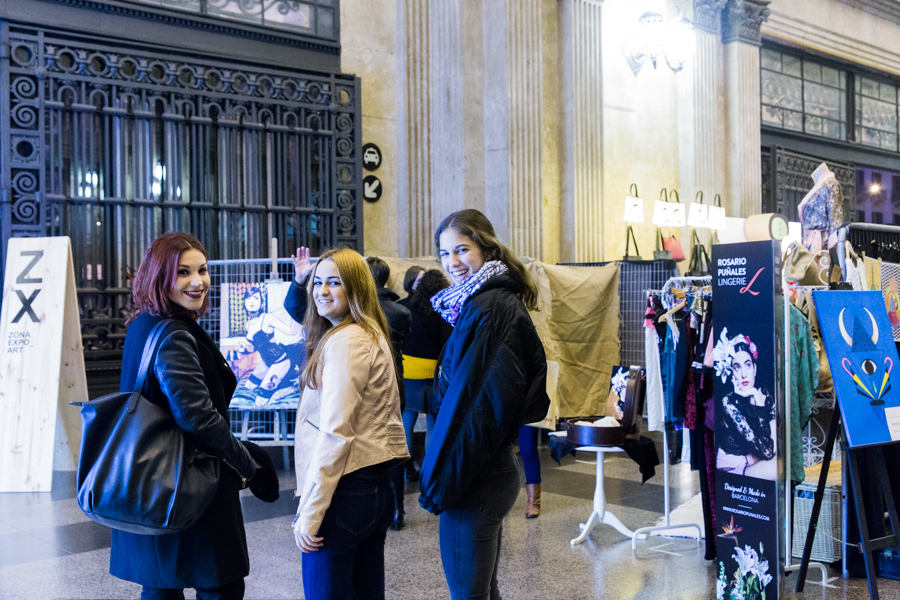 Visiting Barcelona markets of all sorts and kinds is always something very appealing. This weekend don't miss Estació Disseny market. Fashion, food trucks, plants, art and all these cheerful vibes are waiting for you in the hall of Estación de Francia on Saturday and Sunday from 11:00 to 21:00. Check it out but don't forget to bring along a warm scarf. This time the market is held with a Christmas touch. The address is Avenida Marques de l' Argentera
Enjoy your week!
BR,
Freeda